Please correct the following errors: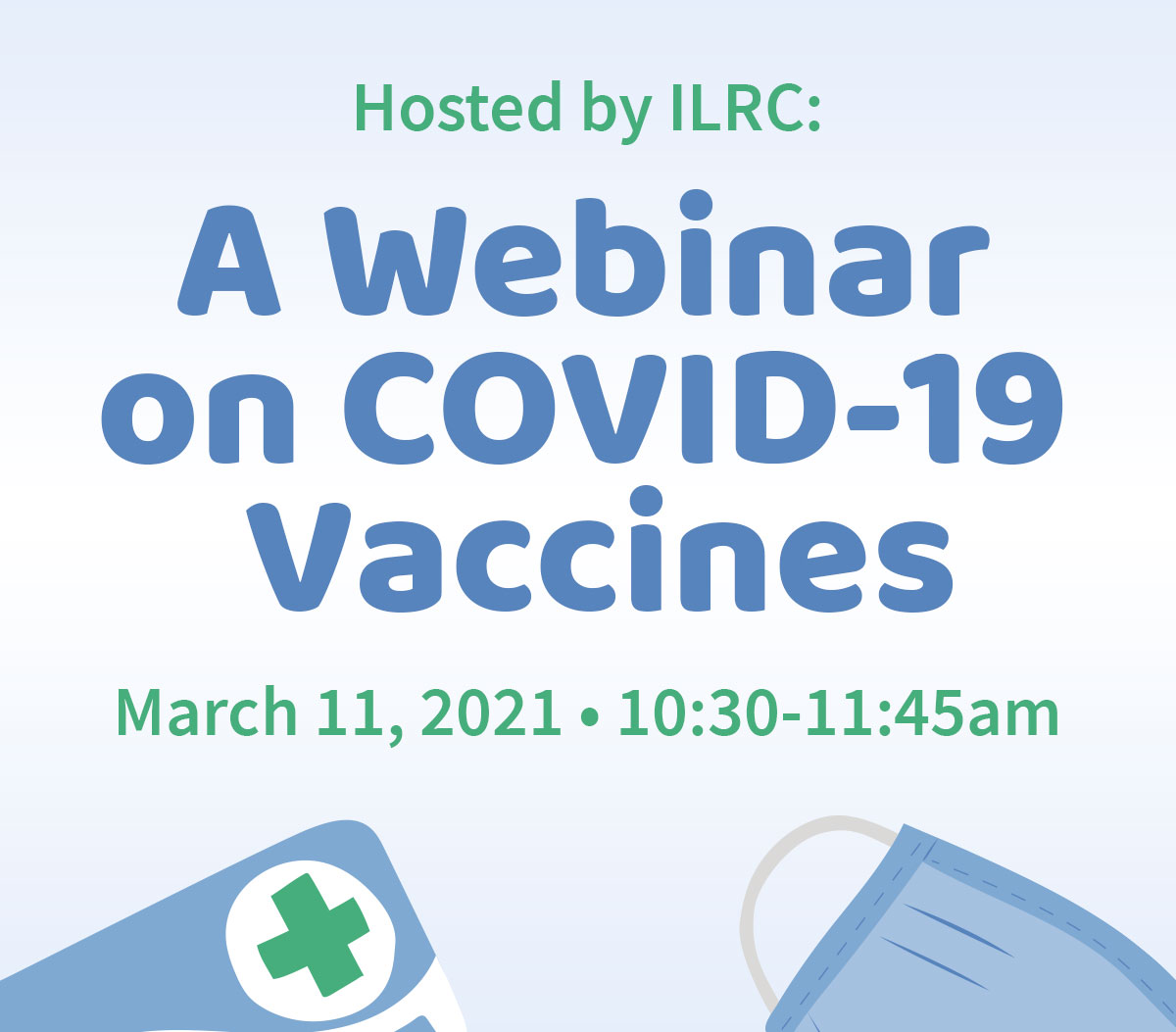 Zoom Webinar on COVID-19 Vaccines March 11, 2021 • 10:30am-11:45am
We will hear from representatives from the Public Health Departments of San Luis Obispo, Santa Barbara, and Ventura Counties as well as the State Council of Developmental Disabilities. They will give us an overview of:
How the vaccine works
Possible side-effects
How to sign up for the vaccine
Please register with the form below by March 4th, 2021. A Zoom webinar details will be emailed to you when registered. If you need assistance completing the registration form or have any questions, please contact Jacob Lesner-Buxton at jlesner@ilrc-trico.org.