ILRC Events
Upcoming ILRC Event
Passion for Independence 3rd Annual Fundraising Event
October 22, 2022 • 5:00pm – 9:00pm Cabrillo Pavilion, Santa Barbara
Join us on October 22nd for the Annual ILRC Fundraising Event, at the beautiful Cabrillo Pavilion in Santa Barbara. Passion for Independence is a fundraising event with cocktail hour and dinner, funding the addition of needed ILRC services. For more information or questions, please email us at pfi@ilrc-trico.org.
Register for Event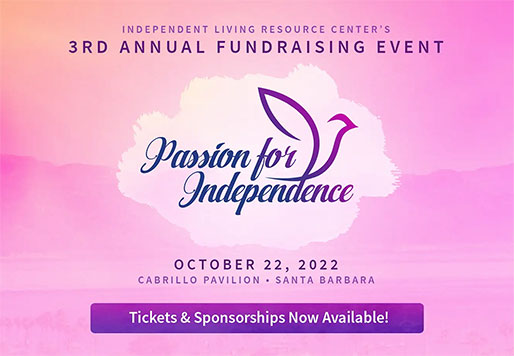 Calendar of Upcoming ILRC Events
See below what we have coming up! Most events are offered free of charge, but we gladly accept donations to ILRC
to help us expand our ability to meet the needs in the community.
Calendar
Sunday

Monday

Tuesday

Wednesday

Thursday

Friday

Saturday

1

2

3

4

5

6

7

8

9

10

11

12

13

14

15

16

17

18

19

20

21

22

23

24

25

26

27

28

29

30

31