Disability Entrepreneurship Workshop Posted on August 5, 2022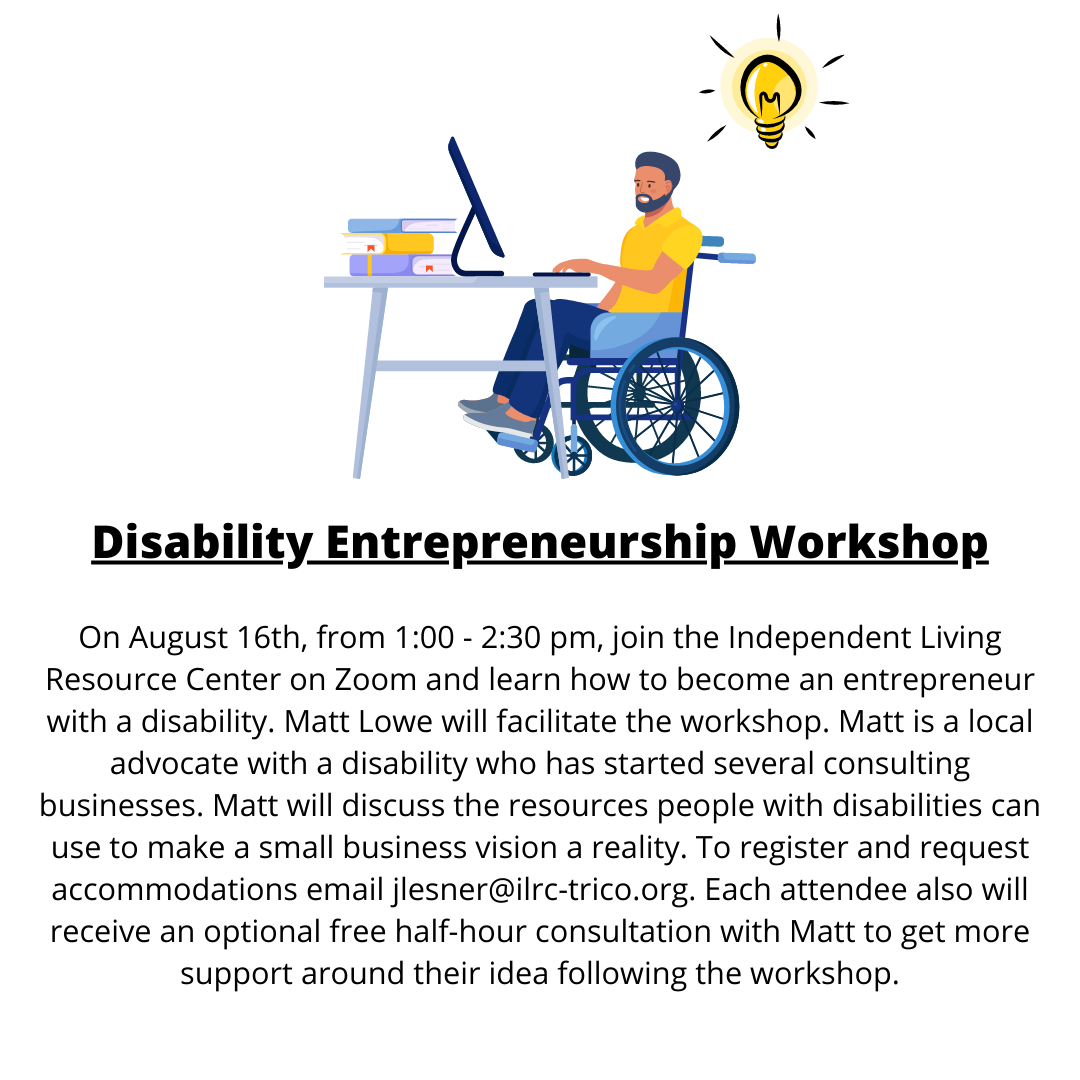 On August 16th, from 1:00 - 2:30 pm, join the Independent Living Resource Center on Zoom and learn how to become an entrepreneur with a disability. Matt Lowe will facilitate the workshop. Matt is a local advocate with a disability who has started several consulting businesses. Matt will discuss the resources people with disabilities can use to make a small business vision a reality.
To register and request accommodations, email [email protected].
Each attendee also will receive an optional free half-hour consultation with Matt to get more support around their idea following the workshop