ILRC Blog
Our Voices
The Our Voices page is a blog containing articles written with, by, and for people with disabilities at ILRC. We invite you to engage with each post in the comment section. You can also share any of our articles on social media and sign up to receive email notifications when the latest article is published!
Access in the News!
By Brittany Pudnos, Independent Living Advocate-Deaf Posted on October 19, 2022
Did you know that Close to 30 million adults in the U.S. could benefit from hearing aid use? And that the average price of an adult hearing aid is about $2,000-$3,000. It can range from $1,000 up to more than $4,000 for each device, depending on the level of technology. The good news is that the push for easier access to assistive technology had a big win recently! On August 16th, The U.S. FDA issued a final rule to improve access to hearing aids. Certain hearing aids for those who are 18 and older will now be available with no doctor's visit or fitting necessary. These new over-the-counter (OTC) hearing aids enable consumers with perceived mild to moderate hearing impairment to purchase hearing aids directly from stores or online retailers without the need for a medical exam, prescription, or fitting adjustment by an audiologist.
"Reducing healthcare costs in America has been a priority of mine since Day One, and this rule is expected to help us achieve quality, affordable healthcare access for millions of Americans in need," said Health and Human Services Secretary Xavier Becerra. "Today's action by the FDA represents a significant milestone in making hearing aids more cost-effective and accessible."

What a great way to take down barriers and make healthcare accessible for all!

https://www.fda.gov/news-events/press-announcements/fda-finalizes-historic-rule-enabling-access-over-counter-hearing-aids-millions-americans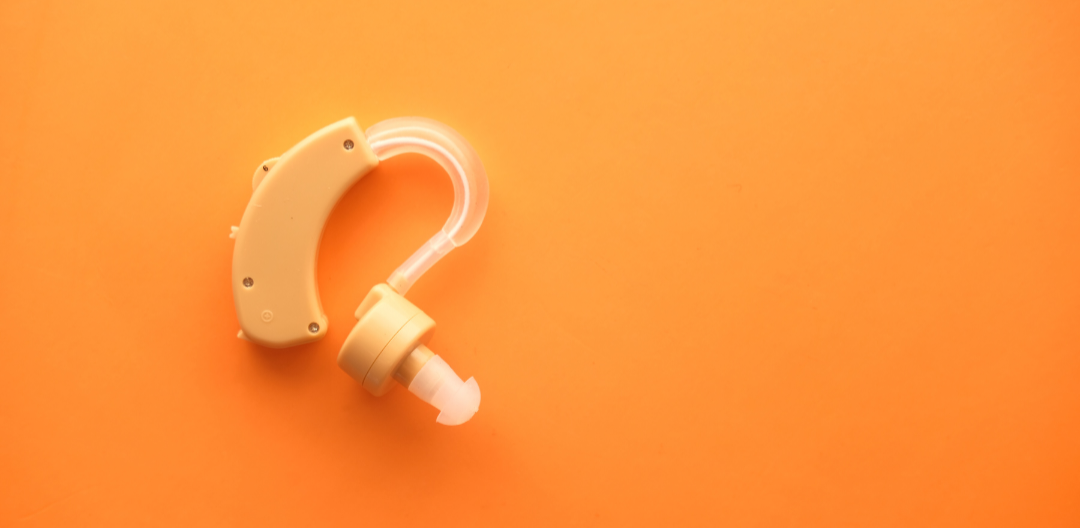 Can we make independence society's default setting?
By Jacob Lesner-Buxton, System Change Coordinator Posted on October 19, 2022
It seems like every time I fly, I always run into one or two airport staff who are surprised I am traveling by myself. "Are you traveling with anyone?" is a question I get from many TSA agents. Once, a flight attendant asked me if I needed her to wait for my parents to pick me up. She was speechless when I told her I had lived alone for many years.
Due to heightened airport security, I am careful what I say when dealing with the airport staff. Sometimes I want to come back with a snappy retort like, yes, I am traveling with Leroy Moore. Leroy has done groundbreaking advocacy at the intersection of disability rights, racial justice, and hip hop. I would love for other people with disabilities to drop his name to TSA agents, too. That might just get them curious enough to look up his name on their next lunch break.
But instead of hoping the staff gets my sarcasm, there may be other ways to encourage staff at airports (and in other industries) to see those with disabilities as capable of being independent through education and training.
I often encounter situations where I am surprised that people don't grasp that I make my own decisions. For instance, a government agency that assists me with living independently never fails to offer to invite my parents to meetings about my services. That agency also asks to speak to my parents when they wish to know the quality of their services.
After complaining for two years about the program and requesting to talk to my parents, I got a call from the person running the survey. He explained that several parents got mad at the researchers for talking to their offspring without their knowledge, so that is why they decided to ask for them.
There's a simple solution to the problem of asking to meet with a 39-year-old's parent that will appease both parties. Staff could be trained only to bring up the client's parents if they are A. a minor or B. under conservatorship.
Although it might sound like this issue is simply a pet peeve, I continue to feel the consequences of living in a society where some policymakers don't view people with disabilities as independent. Recently California started a program that gives certain people with disabilities a budget to hire individuals to assist them with activities like daily living or teaching them yoga or how to use the computer. It used to be providers had to go through a lengthy approval process for the state to pay food their services.
While this program sounds great, California requires a person with a disability to pay $140 a month per service to a company to cut checks to the people assisting me. The money comes from the budget given to me by the state.
While this requirement might help some, others should have the option to forgo working with the company and be able to issue checks directly. I would rather sit through a class to learn how to do payroll instead of paying $300 for a company to do HR for two or three employees.
Ironically, it's easy to make policymakers and others understand how independent I am. I can count on two fingers the number of people who didn't acknowledge my independence when I asked them to do so. Making someone understand that I am capable is some of the easiest work I have ever done as an advocate.
Although I understand that being a cis-gendered white man plays a role in how people perceive me, if more people with disabilities are demanded to be seen as capable of making decisions, society may see independence as the norm rather than the expectation.
Each time we tell a server that we can order for ourselves or a doctor that we can make our own decision, we contribute to making independence the main characteristic people associate with those with disabilities.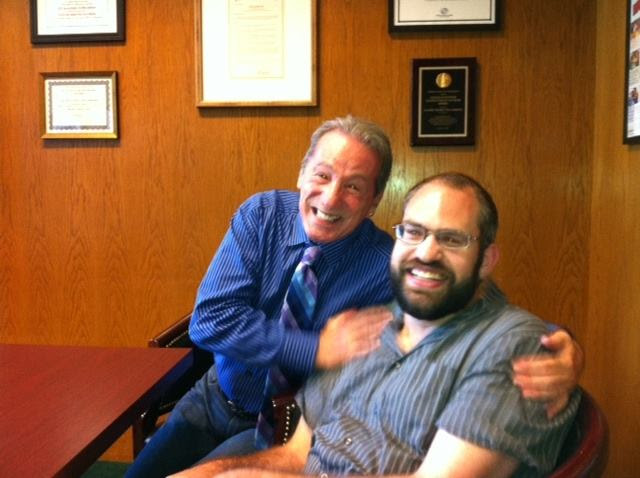 Photo of Jacob Lesner-Buxton talking to his God Uncle, former State
Assemblyman and LBGTQ rights activist Tom Ammiano, in his office
in Sacramento.
Disability in the News: Veterans exposed to toxins receive unencumbered access to coverage from the VA
By Jamie Zimmerman Posted on October 19, 2022
Disability is in the news with a major win for veterans. The U.S. Senate approved providing health care and benefits for millions of veterans injured by exposure to toxins in burn pits in Iraq and Agent Orange in Vietnam.

It has been determined that the PACT Act will now cease to force veterans to prove their disabilities and illnesses were caused by exposure to toxins in order to get medical coverage from the VA. The PACT Act is the biggest expansion of care in VA history. This change will alleviate a layer of hardship for veterans and improve access to the support they deserve.

The story of the PACT Act in the news is an example of the mission of full access that we work toward every day, amplified and utilized on a macro level.


To read more on the PACT Act go to:

https://www.npr.org/2022/08/02/1115325176/pact-act-veterans-burn-pits-toxins-passes-senate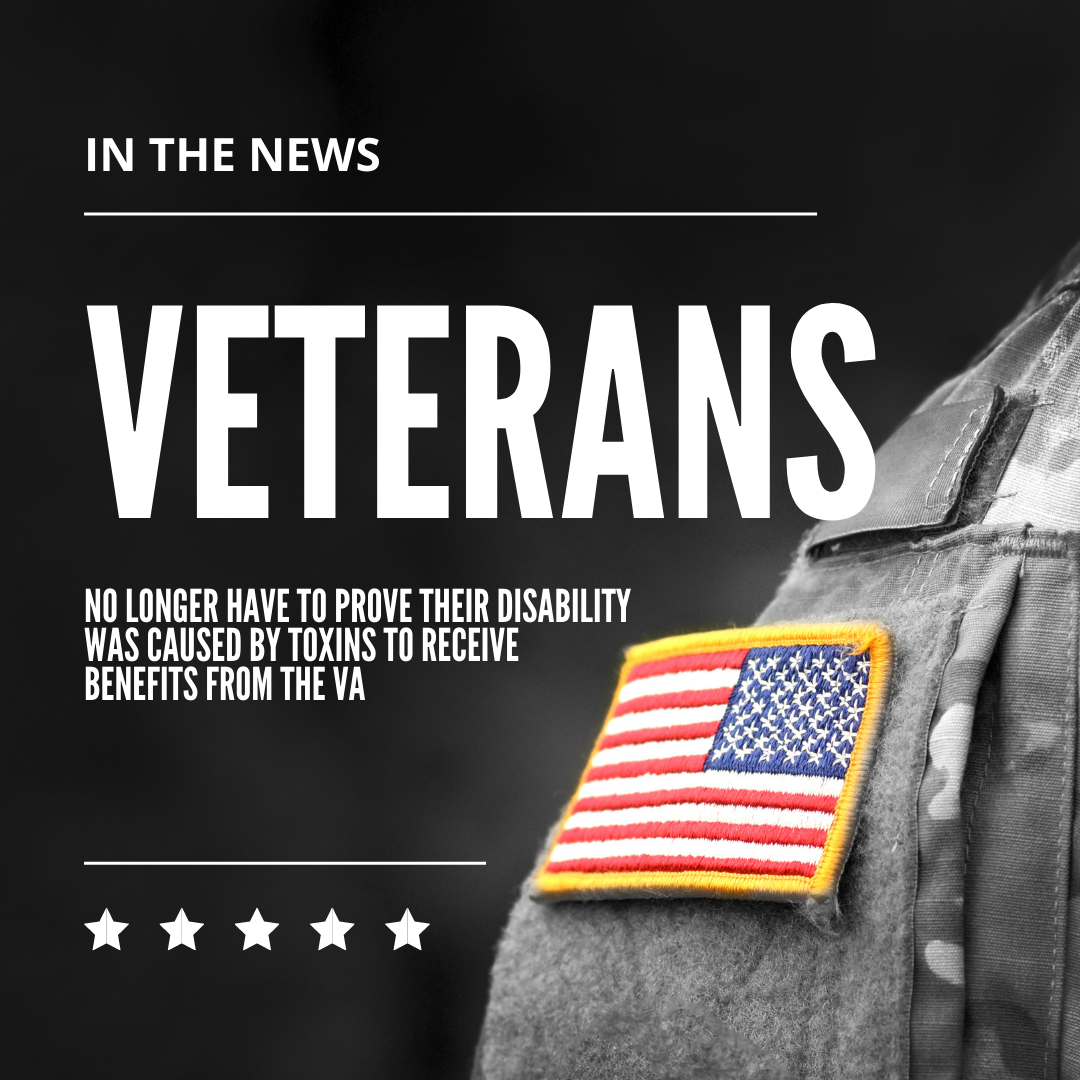 How do you bounce back?
By Paige Masson Posted on October 19, 2022
When your disability decides to transform into a tornado and tear through your safety net, how do you bounce back?

Sometimes this tornado can be physically seen by others. Other times, it manifests as verbal warfare within the mind. In my case, having Bipolar Disorder is mostly invisible. The times it shows up physically though, it's like a storm goes on non-stop for weeks. When those weeks are over, it is clean-up time but...

Where do I begin? Have I done a well enough job at putting speed bumps on my road?
Did I utilize my toolbox to the best of my ability?

Mental health is a tricky one. We all experience the good and the bad days. People with Bipolar Disorder experience very intense mood changes. In my case, it took over three weeks to recover from a depressive episode. My room got messy. I missed some days of work. Eating became difficult. Sleeping was the only time I felt okay. I tried to explain the chaos and the pain to the people around me but it felt like I was speaking a foreign language. Regardless of the support and the love my safety net tried to provide, I felt alone and misunderstood.

If this feeling feels familiar to you, let me assure you that you are not alone. Let me also assure you that there is hope. Being misunderstood can be alleviated with proper education. After making it through the most recent depressive episodes, I learned a few things about myself.

1. I am resilient beyond comprehension. Having a disability can make someone feel otherwise but the fact that we can rise above its definition and stigmas is to be admired.

2. Happiness can be conserved within my mind and heart. Holding on to the excitement, hope, and love can help carry the weight during dark times.

3. Patience truly is a virtue. Cleaning up the tornado's mess allows your resilient spirit to shine through. The key to cleaning up the mess is patience.

If you feel alone, please remember that you are not alone. Somebody does care even if that somebody is you. Making it through each day one foot at a time can be just enough to remind yourself that brighter days are ahead, even if they are just existing in your consciousness or dreams for the time being.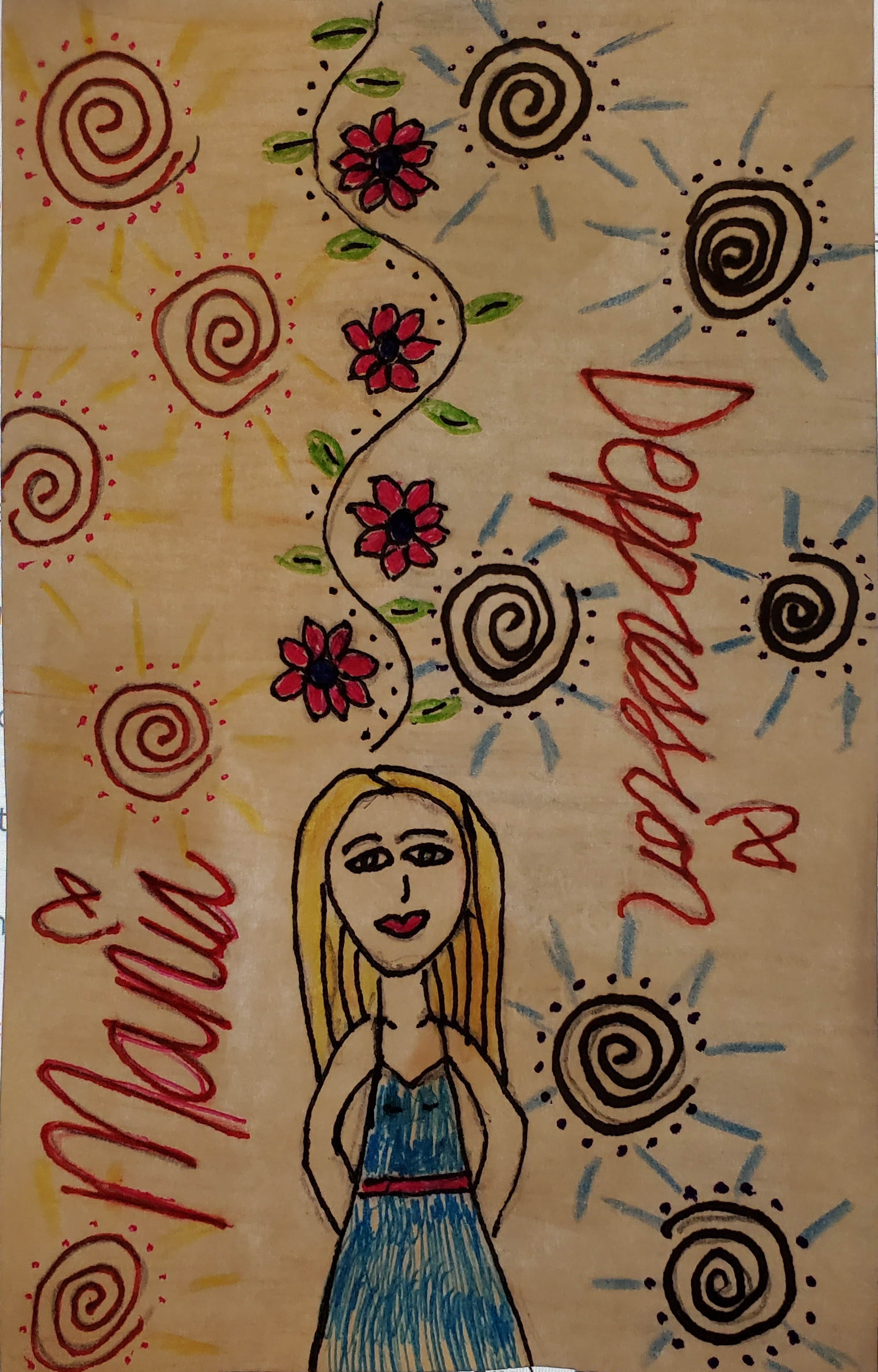 A doodle by Paige Masson of a woman in a blue dress with a pink belt and yellow hair with thoughts shaped like flowers flowing from the top of her head. On one side of her is "Mania," colored in yellow and reflecting sunshine tornadoes. On the other side, blue for "Depression" with black tornadoes and blue background. Always split in half by the two emotions."
Opening a New Chapter at ILRC
By Emily Bridges, Public Health Advocate Posted on October 19, 2022
These past couple of years at the Independent Living Resource Center have been a journey of community networking and consumer services. Some readers may know I started working at ILRC in July 2020 as a Community Living Advocate (CLA) in Santa Barbara, working with people in Santa Barbara County who have disabilities of all ages to achieve their independence goals. Before that, I graduated with a Master of Public Health and Disability Studies Certificate, moved to California from the Southeast United States to start a newly married life as a California citizen, and spent several months Airbnb hopping. All the while, my husband and I were navigating the beginning stages of Covid and isolation. Talk about an eventful set of months!

After a few months as a CLA, I moved on to working as the Focused Population Case Manager in ILRC's Ventura office in November 2020. Through this role, I assisted people with or at risk of a dementia diagnosis and their live-in caregivers (i.e., spouses and family members) with case management and education about the various types of dementia. One of the key services was caregiver respite through a partnership with Channel Islands Social Services. However, I also have assisted with connecting to other services at ILRC and within their communities. I would also help raise dementia awareness and acceptance throughout Ventura County.

While I enjoyed the roles at ILRC that I've had for the last couple of years, I am thrilled to start as the Public Health Advocate in October (next month)! This will merge my passion for health equity and access and my educational background into an exciting opportunity. I will help build disability representation on a State and Local level when responding to current and future public health issues. More details will come throughout my time in this position, and I would be happy to hear input from folks. All that to say, I look forward to what this next phase of the journey will hold!
Want to offer help? Ask first (and keep asking)
By Jacob Lesner-Buxton, System Change Coordinator Posted on October 19, 2022
For those who don't know, an ally means someone who takes particular action to support a person or a group or both. For instance, if an able-bodied person complains about a building inaccessible to those with disabilities, a person might be considered an ally. No two people with disabilities agree on all the traits that make someone a good ally, but most of us agree that listening to us is an essential part.

Unfortunately, some people with good intentions forget to listen to our needs before trying to help us. This often results in awkward and unsafe situations. Recently, my fiance, who is legally blind, asked a movie theater employee, "where can I get the popcorn?" The employee answered by grabbing her cane and pulling her toward the concession stand, him on one end of the cane and her on the other. The experience led her to feel disoriented, and frustrated.

Checking in with a person before offering help is important. Asking how you can best be of help is also imperative to assure that the help is actually helpful.

Remember, if a person doesn't require assistance at the moment, they might appreciate your help at a later date. While walking with my friend one Halloween night, I tripped and fell. When I asked my friend why he didn't offer to guide me through the darkness, he replied, "you said that you didn't need assistance six months ago when I offered."

Besides knowing that a person's need for assistance may vary from day to day. I suggest not offering assistance out of guilt. I have been assisted by people who are impatient with the task we are doing. What they saw as helping me was really them helping themselves save time. For someone already a bit ashamed about asking for so much assistance, having someone complaining about the errands we are running makes me feel guilty for asking in the first place.

However, I do believe it's appropriate to be honest with the person asking for help before the task. Asking the person for things like gas money for a ride or telling them about your bad shoulder that prevents you from assisting them with moving is extremely helpful to me. Like I said before, most people want to feel like they are not being a burden on others. Honest communication is essential to creating a helping relationship in which one person doesn't feel like a burden and the other doesn't feel like a savior.

What Disability Pride Means to Me
By Emily Bridges, Public Health Advocate Posted on October 12, 2022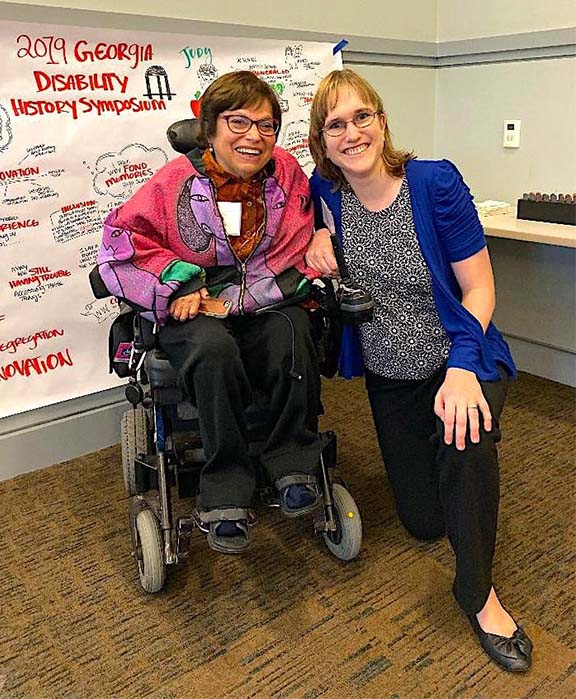 With the passing of the Americans with Disabilities Act (ADA) in July 1990, the month of July is Disability Pride Month. It's hard to imagine sometimes, but that was 32 years ago! Each ADA Anniversary allows self-advocates to reflect on how their conditions bring them strength. It also allows for calls to action in improving accessibility across the country and the world.
The first word I thought of while writing this piece is "intergenerational." This word means relating to people in different age categories. Whether you are Gen Z or a Baby Boomer, everyone will probably experience disabilities in one way or another. The chance of getting a disability increases as we age. So, people in each generation should learn lessons from those before and after theirs.
An event with valuable insights was when Judy Heumann spoke at the University of Georgia (UGA) a few years ago at the 2019 Georgia Disability History Symposium. The discussion happened while I attended UGA. As someone who lives in both pre-and post-ADA worlds, Judy highlighted the benefits it brought when signed while also recognizing the struggles that still exist long after. This is particularly the case for people with disabilities in other minority groups (race/ethnicity, LGBTQ+, etc.). One final thing that Judy discussed is switching words like "special needs" or "different abilities" in favor of using "disability" to help erase the stigma of having a condition. It's a natural part of living that should be embraced, not feared.
Judy Heumann may not remember me from everyone she has met at all her public speaking events, but I certainly will remember the lessons I've learned from her and so many powerhouses that have come before. I will also work to pay it forward to future generations of self-advocates by both sharing views and learning about new perspectives. We all travel this road called life, and it's wonderful sharing it with others. Community connectedness is a huge part of Disability Pride. It is something to celebrate each July and always!